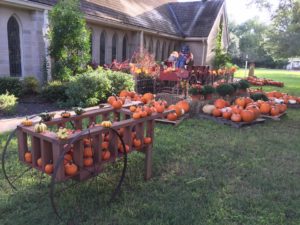 Yay! FUMC Annual Pumpkin Patch is almost here!
All are welcome to visit, take pictures, shop for pumpkins, crafts and baked goods.
Pumpkins are scheduled to arrive Saturday, October 5th and will be opened until October 31st.
Monday to Saturday, 9:30 a.m. till dark.
Sunday, 11:30 a.m. (after worship) till dark.