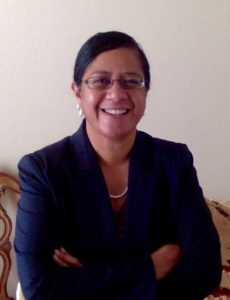 Sela Finau is an ordained elder in The United Methodist Church. She was appointed to First United Methodist Church of Taylor in the South District of the Central Texas Conference on July 1, 2016. Prior to her current appointment, Sela served from 2013 to 2016 in the North District as pastor of Annetta UMC (Aledo) and Bethel UMC (Weatherford). Sela also served as an associate pastor at W.C. Martin UMC in Bedford, Texas, from 2011 to 2013.
Sela holds a Doctor of Ministry (DMin) from Drew Theological School, Drew University, a Master of Divinity (MDiv) from Perkins School of Theology, SMU; Master of Theological Studies (MTS) from Brite Divinity School, TCU; and a Bachelor of Business Administration (BBA) from UT Arlington.
She is a native of the Pacific Islands of Tonga, where she was born. Her family migrated to Hawai'i at a young age and later relocated to the Dallas-Fort Worth Metroplex. Raised in the Wesleyan heritage and tradition, Sela is committed to her faith and excited to serve God through church ministries and partnerships in the community. At every opportunity, Sela spends time with her dog, Philo, and her family in the DFW mid-cities.