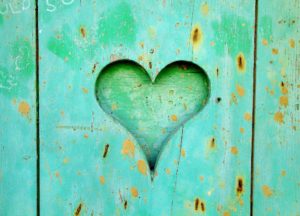 COVID-19 Church Response
"For God has not given us the spirit of fear, but of power, and love, and sound mind." 2 Tim 1:7
Dearest brothers and sisters in Christ at First United Methodist Church, Taylor:
Greetings in the name of our Risen Lord and Savior, Jesus the Christ!
COVID-19 is a fluid and growing local and global concern. The Federal and State Government has issued a State of Emergency and Disaster, respectively. The Taylor ISD has extended Spring Break. The Bishop of the Central Texas Annual Conference of The United Methodist Church has issued a statement of caution, but leaving decisions to local churches of whether to suspend worship and church activities.
We want to encourage you to use your best judgment and common sense when it comes to your health and safety.
If you are sick, please stay home.
If you are a person at high risk of getting sick, please also stay home.
When in doubt, do what's best for you or stay home.
There will be no Youth or Children Sunday School in the morning.
For other Adult Sunday School classes, please contact your individual leaders.
We will have Sunday Worship at the usual time, 10:30 A.M.
Until this pandemic passes, we will forgo the Peace Time.
Greet each other with smiles, words, air peace, air high fives or with your hand over your heart.
In lieu of the offering plates being passed around, you will be given an opportunity to give when you arrive and leave. You may also give online or mail in your tithe and offering.
Distance yourselves from one another.
We will have hand sanitizers and wipes at various places at church.
At this time, we do not have the capability to livestream. Our internet connection at church is not strong or fast enough for FB live. We will make an attempt to put parts of the service online; however, this is a new thing. We are not professionals, so we ask for your patience and grace. Also, we do not have the proper license to publicly publish some of the singing outside of our immediate worship context.
Please know that we have your best interest at heart.
We will continue to monitor the situation, particularly with our weekday ministries including Mother's Day Out. In the meantime take precautions to care for yourselves. Keep calm and do not fear. You have the power to offer love and compassion by checking on your neighbors and family to make sure their needs are met. And by all means, discern what is best practice for you and your family.
Our prayers and hearts are with those directly impacted by COVID-19, particularly the families and communities where lives were lost. Always remember we are a people of faith. We are called to be a light in midst of darkness, and to be a beacon of hope in such a time as this. In times of uncertainty, we can trust in the one certainty and that is God. Let us get on our knees in prayer, seek God, and trust that this global crisis will pass.
In Christ,
Pastor Sela and your Church Leadership Team!