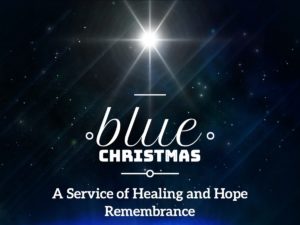 Saturday, December 21, 5:00 P.M.
On the longest night of the year, we will hold a special Service of Healing, Hope and Remembrance at church.
We will remember those who are no longer with us.
We will remember all who are grieving loss, suffering from depression and struggles of life.
All are invited and welcome!