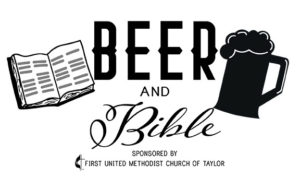 Beer and Bible: An Ecumenical Social Justice Happy Hour!
We gather weekly at different locations throughout the community.
We have different leaders sharing various topics from a biblical point of view each week.
Join us Thursday evenings, 6 to 7:00 p.m.
Currently gathering at Lucky Duck Cafe, 220 East 4th Street, Taylor, Texas 76574.